repair
of dents, dings,
and creases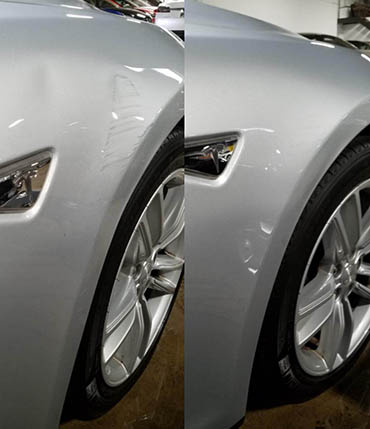 Remove dents from the body of your vehicle without any painting whatsoever. As long as the paint is still intact, anything from dents and dings to creases can be repaired.
repair
of all hail
damage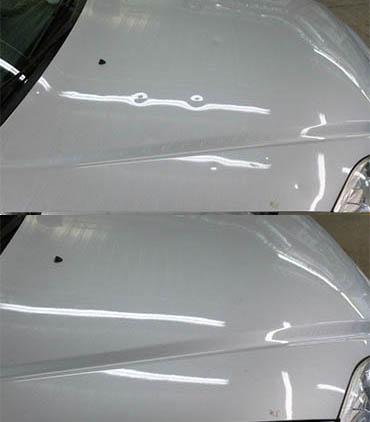 Hail can be extremely damaging to the exterior of your vehicle and significant damage can occur within seconds. With our repair process using the paintless dent removal method, it only takes a few hours.
Read more
Maintain Your Vehicle's Value
Dents and dings decrease the resale value of your vehicle. Paintless Dent Repair returns your vehicle to the original factory condition without affecting the factory paint finish. If you value the long term, it is best to get your car fixed. You probably love your car right now, but it might not be the case three years from now. In fact, when you try to trade or sell your car to get a new one or a better one, you will pay the bill. During inspection, the dealer will look at every detail to mark the value of your car down. Dents, dings, and hail damage are the jackpot for him because it will throw your bargaining power out the window.
What is Paintless Dent Repair
Paintless Dent Repair or PDR for short, is the method of repairing dents on your vehicle without any paint or body work. As long as there is not paint damage then anything from dents and dings to creases and hail damage can be repaired using the paintless dent repair methods. It can be used on steel and aluminum panels. Although aluminum panels can be more challenging, they can still be repaired with PDR. Some larger damage can also be improved in an effort to minimize body work and filler. It is not as common but this is called "push to paint".
630.301.9992
Aurora/Naperville
Serving a 20 mile radius around Rt. 34 and Rt. 59
Repairs can be done at your home or office.